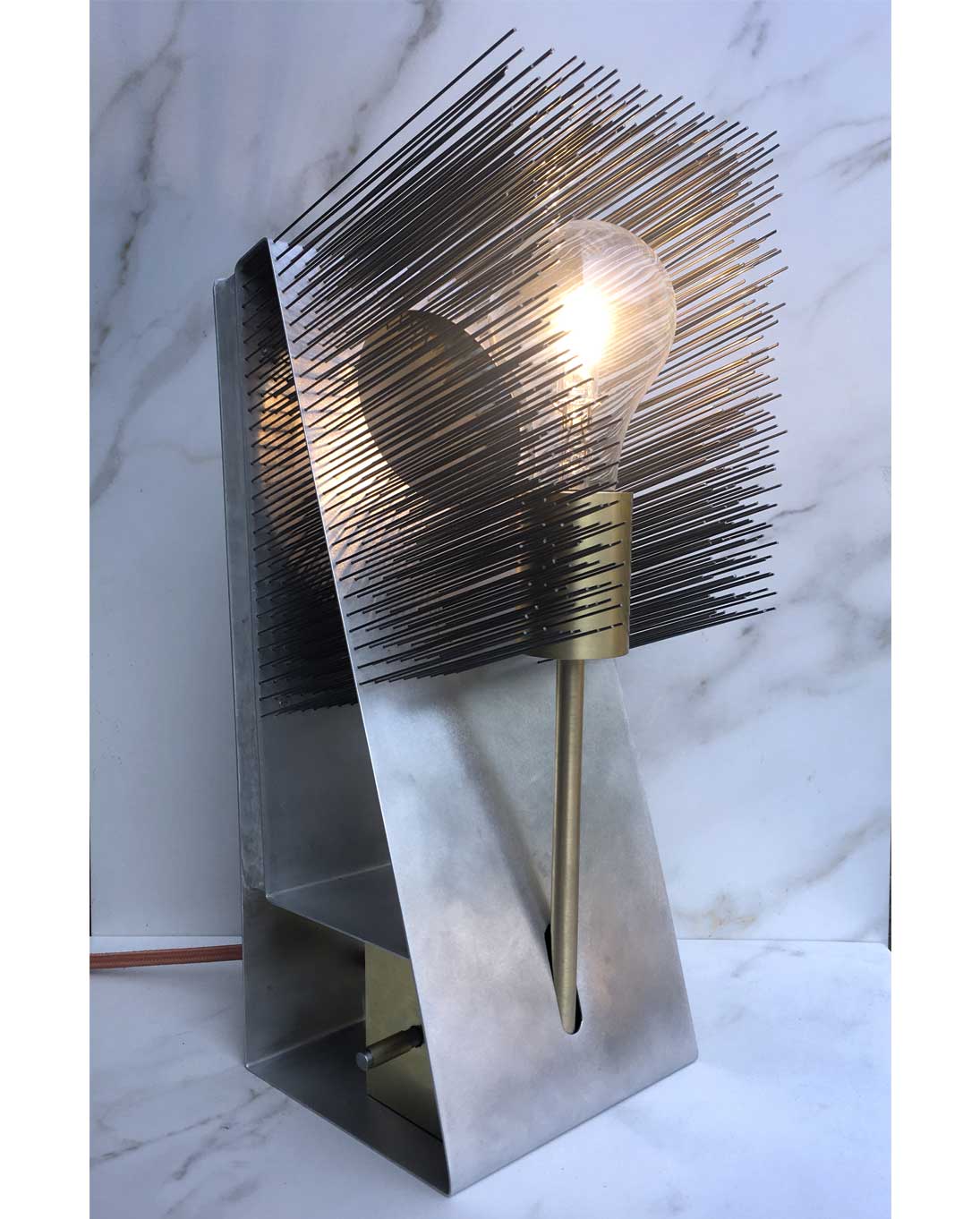 PORCUPINE
Hundreds of Steel wires surround and celebrate the light bulb. The light is filtered though the wires to create a dramatic contrasting image of light and dark. Behind the bulb a circular oculus allows the light to be captured within the folded aluminum bodyl This lamp amplifies all features of whatever bulb is placed inside. An integrated full range dimmer ensures that, even with high wattage bulbs, the visibility of the filaments can remain an integral part of the composition.
MATERIALS: BRASS / ALUMINUM / STEEL WIRE / CONCRETE
SIZE: 6" x 5" x 13"
RETAIL PRICE: 485
If you would like to place an order or would like to know more about the options and lead time for this lamp please contact Chris Martin at landrum07@gmail.com.